In Kind is the content we couldn't find, edited for women like us.
Each print issue and digital newsletter is thoughtfully curated to touch on the conversations modern women are having about motherhood, career, ambition, personal style, and more.
Current issue
Read issue no. 7 with a subscription to In Kind or by ordering a standalone copy.
Back issues
Don't miss the pages that have come before. Printed in small quantities, these runs will sell out. Still available: issues 6, 4, 2.
Printed biannually in limited quantities
Each issue of In Kind is edited and designed by our small team of women and printed on premium paper at a family-owned press in the United States.
Become a subscriber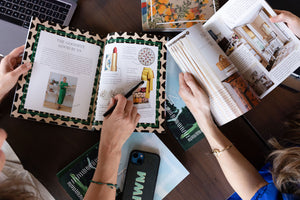 I'm obsessed with this magazine. It's beautiful and intentional.
Morgan D.
The words you use throughout all platforms touch my soul.
Erin B.
Sometimes I feel like I'm living in a parellel universe when I read the newsletter (except I could never articulate it the way they do). These ladies just get it. Forever grateful for this community.
Anne C.
Your magazine and newsletter are my favorite content to read and forward to friends.
Steph W.
Thank you for putting together such a thoughtful, beautiful magazine. You nailed it.
Kristin T.
In Kind is The Atlantic of all things motherhood. I'm obsessed.
Christine L.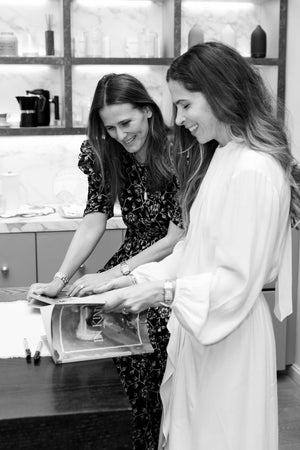 We can't wait for you to read everything
The world of In Kind is one we believe in passionately—and our community of likeminded women is the most special we've come across.
We're so happy you're here. x Leah + Hannah